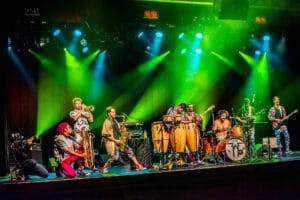 Arts Revelstoke is thrilled to announce the return of live music downtown this summer.  The lifting of COVID-related restrictions on gatherings means that Arts   Revelstoke can once again deliver music every night in downtown Revelstoke after two years of pivoting to Guerrilla Gigs, our series of intimate concerts in remote   locations. With a new name, REVY.Live Outside, and new logo, featuring Grizzly Plaza's iconic bears, downtown will be buzzing with a perfectly blended lineup.     Audiences will be treated to swing, jazz, rockabilly, bluegrass, country, folk and funk over 58 nights throughout July and August. Our diverse lineup includes     Revelstoke's impressive homegrown local talent, hidden gems, emerging artists and established bands like Five Alarm Funk, Leela Gilday, The Heels and Blonde   Diamond. Join us for returning fan favourites Leila Neverland, WiL and A Million Dollars in Pennies. This summer has a versatile lineup to satisfy everyone's   musical taste.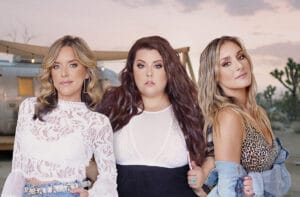 The four Guerrilla Gigs held in Queen Elizabeth Park last summer received an overwhelming response from the community who called for more of these events. We are pleased to say, we heard you, and have six large gigs planned in Queen Elizabeth Park. Kicking off our season on July 1st is Saskatchewan's The Local Group, featuring high-energy twangy bluegrass, as part of the Canada Day celebrations. This is our earliest set of the season planned from 5 to 7pm so the whole family can enjoy. Food Trucks, local vendors and a beer garden will nicely round out our season opener. The next night you can catch Alberta's horn-powered ska band Class Action on July 2nd, a surprise artist on July 16th, country music trio The Heels on July 30th, Blonde Diamond on August 13th and the ever-so-funky Five Alarm Funk on August 27th ending our season with a bang!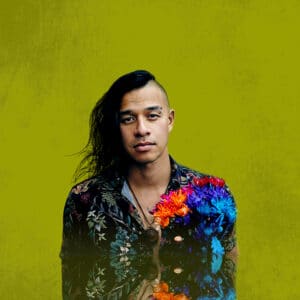 We have a sensational lineup planned for Grizzly Plaza this season with bands from as far away as Eastern Canada, California and even Brasil. For your inner rock and roller, Bad Magic from Vancouver bring their west-coast influence through catchy, riff-driven rock tunes. Calgary's Daring Greatly have been making waves in the California music scene with their vintage americana vibes and wholesome harmonies that will bring you back to the days of the Allman brothers with their dynamic folk-rock. For those looking for an indie-rock vibe, don't miss Tennyson King, with an impressive musical resume and a jovial personality that shows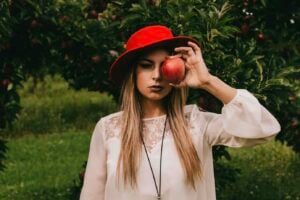 through the music. King flawlessly fuses blues, indie roots and rock together like a perfectly blended tea.  
For our folk enthusiasts, we present the talented local bluegrass couple Denis & Myra as well as Salmon Arms cheeky duo Chicken-Like Birds, both of whom were part of our successful Guerrilla Gigs series last summer. Returning to our stage all the way from Prince Rupert is Tsimshian folk artist Saltwater Hank sharing land stories through a sepia toned lens and Mimi O'Bonsawin from Northeastern Ontario who channels her old soul through her land-driven music and her Francophone and Abenaki roots.   
We have an array of powerhouse women showing their skills this summer. Jodi B, an incredible loop artist, multi-instrumentalist and producer from the Okanagan brings her hip-hop and electro-soul vibes that will have you grooving in the plaza while Kimberly based Heather Gemmel performs her old-timey blues style with gritty vocals, on-point slide guitar skills and unforgettable songwriting. Shaela Miller brings her quirky country-vibes to our stage while Leela Gilday weaves her Northern heart into her songwriting and is notorious for her passionate performances and big sound.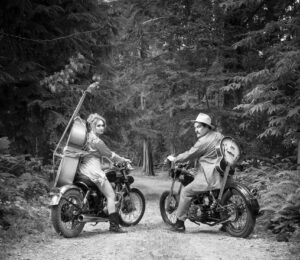 If you are called to swinging bass lines and husky vocals, look no further than Blue Moon Marquee who return to our plaza with their boogie-woogie blended ballads. Sweeping in from the east is Calgary-based western swing band, the Red Hot Hayseeds and Northern Alberta's  Misery Mountain Boys who capture the essence of a 1950's speakeasy during the prohibition era with their "Milk and Moonshine" approach to this genre. 
Spectators and music enthusiasts will notice something different at Grizzly Plaza this year; a collection of vibrant chairs designed and painted by Revelstoke's children and youth. Our Musical Chairs after-school program attracted students on Mondays through May & June offering a creative outlet led by local artist, Jessica Leahey. So pull up a Musical Chair this summer and enjoy the festival! 

What? 58 consecutive live music performances
When? Nightly between July 1 and August 27, 2022 | 6:30-9pm
Tickets? FREE 
Where? Grizzly Plaza & Queen Elizabeth Park
Who? Canadian indie, blues, folk, alt-country, bluegrass, and rock bands from Revelstoke, British Columbia and across Canada.