Welcome to the LUNA Fest 2023 Poster Competition! We invite artists from all corners of the universe to join us on an extraordinary artistic journey. Let your imagination soar and create a poster design that encapsulates the theme of GROWTH: rise, flourish, advance, and evolve. This is your chance to shine and be a part of the magic that is LUNA Fest!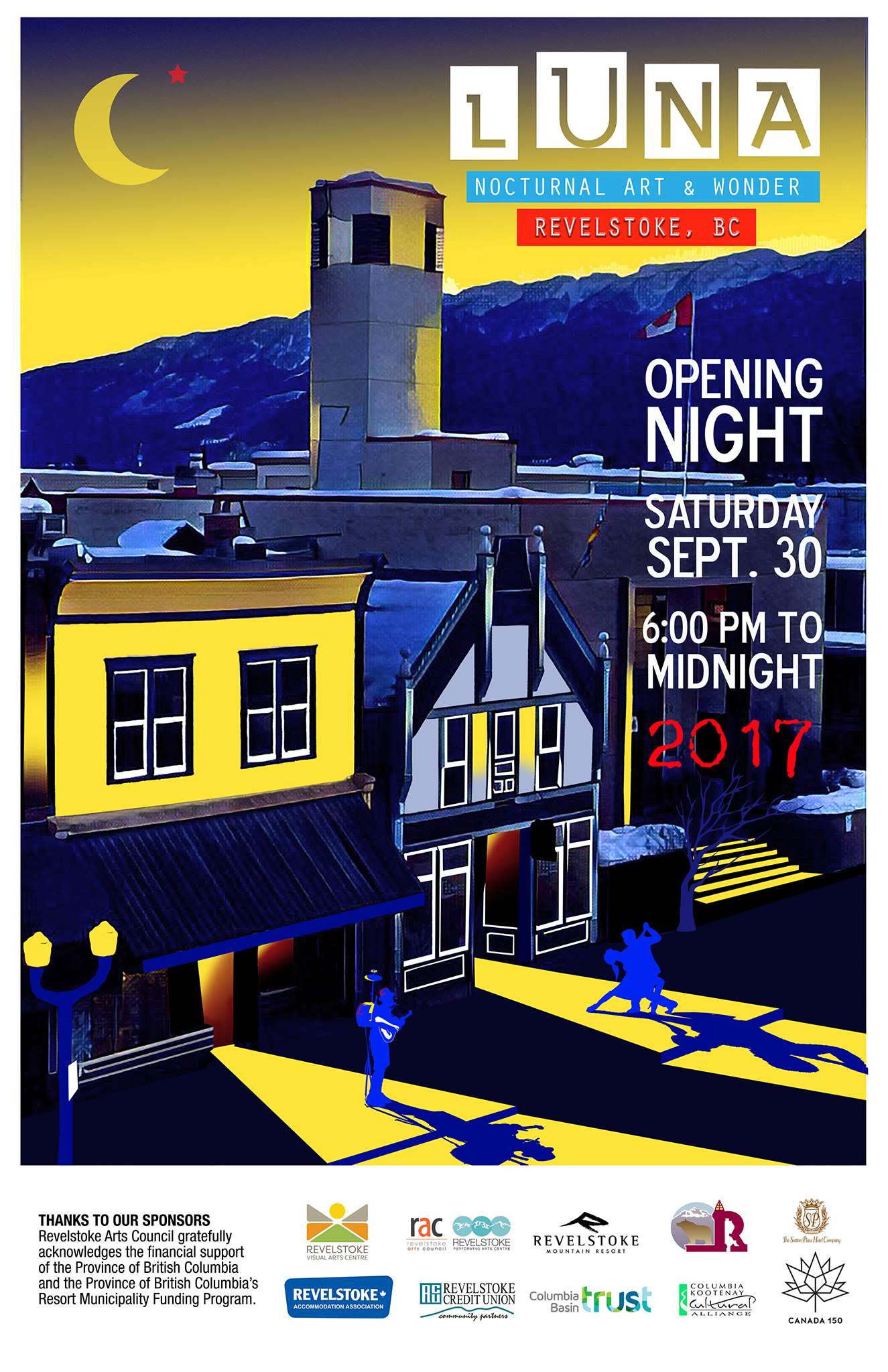 Competition Timeline:
Launch on June 1st, 2023, on Instagram and Facebook.
Competition closes on June 28th, 2023, at 5:00 PM.
The winner will be announced on July 3rd, 2023.
About LUNA Fest:
LUNA Fest is a weekend of nocturnal art and wonder, where the ordinary becomes extraordinary. We celebrate the power of creativity, the beauty of the night, and the limitless possibilities of growth. In 2023, LUNA Fest will take place from September 22nd to 24th, captivating festival-goers with mesmerizing experiences that transcend the boundaries of imagination.
Competition Guidelines:
All artists, regardless of age or location, are welcome to participate.
Your artwork must be an original design, free from any plagiarism or copyright infringement.
We encourage artists to explore various mediums, such as painting, digital illustration, drawing, photography, collage, and more.
Design your poster on an 11″ x 17″ canvas at 300dpi.
Leave space within your design for the following information:
LUNA Logo (include link)
LUNA Festival Dates:

Friday, September 22nd – LUNA Sound
Saturday, September 23rd – LUNA Arts (6:00 PM – 11:00 PM)
Sunday, September 24th – LUNA Rail

LUNA Festival Website URL and QR code
How to Enter:
To enter the competition, please follow these steps:
Create your breathtaking poster design, ensuring it reflects the theme of GROWTH and the spirit of LUNA Fest.
Submit a high-resolution version of your artwork to info@artsrevelstoke.com by June 28th, 2023, at 5:00 PM.
Include your name, contact information, and a brief description of your artistic inspiration in the email.
Terms and Conditions:
By entering the LUNA Fest 2023 Poster Competition, you grant LUNA Festival and Arts Revelstoke the rights to use your artwork for all promotional purposes associated with the festival.
The winning artist will be awarded a $500 cash prize, two tickets to LUNA Sound, VIP access to the festival, and exposure through LUNA Festival platforms.
The winner will be announced on July 3rd, 2023, through our website and social media channels.
The final AI or Photoshop file must be submitted by July 5th, 2023.
Join the LUNA Fest Journey:
This is your opportunity to leave an indelible mark on LUNA Fest 2023. We can't wait to witness your artistic brilliance and celebrate the boundless power of growth through your creations. Let your imagination run wild, embrace the extraordinary, and be a part of this unforgettable artistic experience!
For further inquiries and submission, please reach out to us at info@artsrevelstoke.com. We're here to answer any questions you may have and provide assistance throughout the competition.
Join us in the LUNAverse, where creativity knows no bounds and art takes flight. Show us your unique perspective on growth and let your artwork become an integral part of the LUNA Fest experience.
Remember, the submission deadline is June 28th, 2023, at 5:00 PM. We can't wait to witness the magic you'll create!
Stay tuned to our social media channels for updates, inspiration, and glimpses into the vibrant world of LUNA Fest. Let's celebrate art, culture, and the power of growth together at LUNA Fest 2023!