Arts Revelstoke is seeking candidates for four summer positions funded by the Canada Summer Jobs grant. The available positions are three Event Coordinators and one Audio Technician. The duration of employment is from July to August 2023.
To be considered for this position, applicants must be between 15-30 years of age at the start of employment, a Canadian citizen, a permanent resident, or a person on whom refugee protection has been conferred.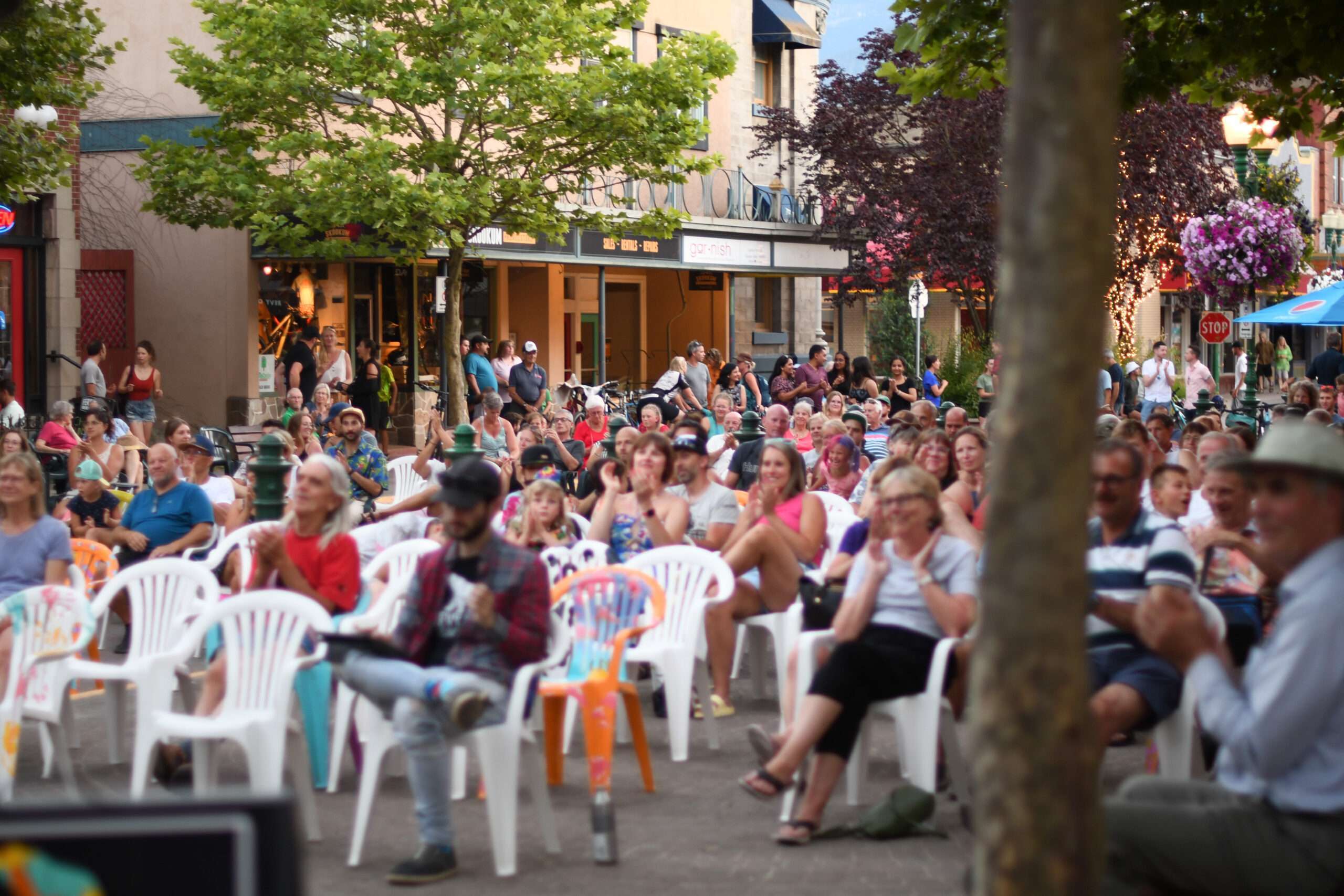 Event Coordinator
Arts Revelstoke is searching for three Event Coordinators to join our team for REVY.Live Outside, our summer series of live music performances in Revelstoke's Grizzly Plaza!
Job Title: Event Coordinator for REVY.Live Outside Music Festival
Position Type: Temporary, 30 hours/week
Duration: July & August 2023
Location: Downtown Revelstoke, BC
Salary: $20/hour
About REVY.Live Outside Event Coordinator Position:
Are you a highly organized and detail-oriented individual with a passion for event planning? Are you looking for an opportunity to be part of a renowned summer music festival series? If so, we have the perfect role for you as an Event Coordinator for REVY.Live Outside.
REVY.Live Outside is one of the longest-running music festivals in British Columbia, featuring 56 nights of free music for our community in the vibrant Grizzly plaza. From July 1 to August 25, our festival showcases a diverse range of artists and music genres, creating a lively and inclusive atmosphere for all attendees.
As an Event Coordinator, you will work closely with the Production Manager to ensure the smooth execution of each performance. Your responsibilities will include assisting in the execution of the production schedule, liaising with performers and Production Coordinators to ensure seamless operations on the day of the event, coordinating the distribution of merchandise, assisting with the setup and takedown of equipment and decorations, and managing volunteers during the event. Your exceptional organizational skills and attention to detail will contribute to the overall success of REVY.Live Outside and help create unforgettable experiences for our audience.
By joining our team as an Event Coordinator, you will gain invaluable experience in event management, develop your leadership skills, and contribute to the vibrant arts community of Revelstoke. You will have the opportunity to work alongside talented artists, dedicated production staff, and passionate volunteers, all while being a part of an event that brings joy and entertainment to our community.
If you thrive in a fast-paced and collaborative environment, have a passion for event coordination, and are excited about being part of a renowned summer music festival series, we invite you to apply for the Event Coordinator position at REVY.Live Outside. Join us in creating unforgettable moments and making a lasting impact on our community.
RESPONSIBILITIES:
Communicate band technical information to Audio Technicians
Communicate with the photo and video production crew
Liaise with agents, artists, and technicians to ensure everything is ready for the gig
Facilitate meal vouchers for out-of-town performers
Create production schedules for each performance
Help recruit, train & schedule volunteers
On the day of the event liaise with the band, technicians, Production Coordinator, and volunteers
Welcome audience to REVY.Live Outside
Oversee day-to-day operations of REVY.Live Outside
Troubleshoot and contact local bands if a performer cannot make the performance
Manage volunteers, audio technicians, and security personnel
Work with Arts Revelstoke Communications and Marketing Manager to ensure quality of performance and Arts Revelstoke brand is upheld
Marketing:
Help coordinate new signage for REVY.Live Outside
Help to develop promotional material
Update website with event information
Compile and send out weekly newsletter to subscribers using MailChimp
Oversee production of ads by local publications and radio and ensure all sponsors are represented in promotional materials
Compile marketing ads for funders final reports
Help coordinate advertising airtime and editorial coverage
Support performers and their publicists to ensure they have all relevant media contacts to promote their show
Encourage audience members to share their photos to our Instagram channel, #RevyLiveOutside
QUALIFICATIONS
An interest in and/or knowledge of community arts programming and promotions
Completion of one year of post-secondary education (equivalent experience will be considered)
Computer literacy, experience with multiple social media platforms
Attention to detail and ability to work independently
Excellent communication skills – written and verbal
High degree of self-motivation and creative problem-solving
Culturally aware and a love for the arts
Available to work weekends and evenings
How to apply
To apply, please submit your resume and cover letter to info@artsrevelstoke.com before 5:00 pm on May 13, 2023. Be sure to include "Event Coordinator – Application" in the subject line.
We look forward to receiving your application and potentially welcoming you to our team at REVY.Live Outside!