Arts Revelstoke is seeking candidates for four summer positions funded by the Canada Summer Jobs grant. The available positions are three Event Coordinators and one Audio Technician. The duration of employment is from July to August 2023.
To be considered for this position, applicants must be between 15-30 years of age at the start of employment, a Canadian citizen, a permanent resident, or a person on whom refugee protection has been conferred.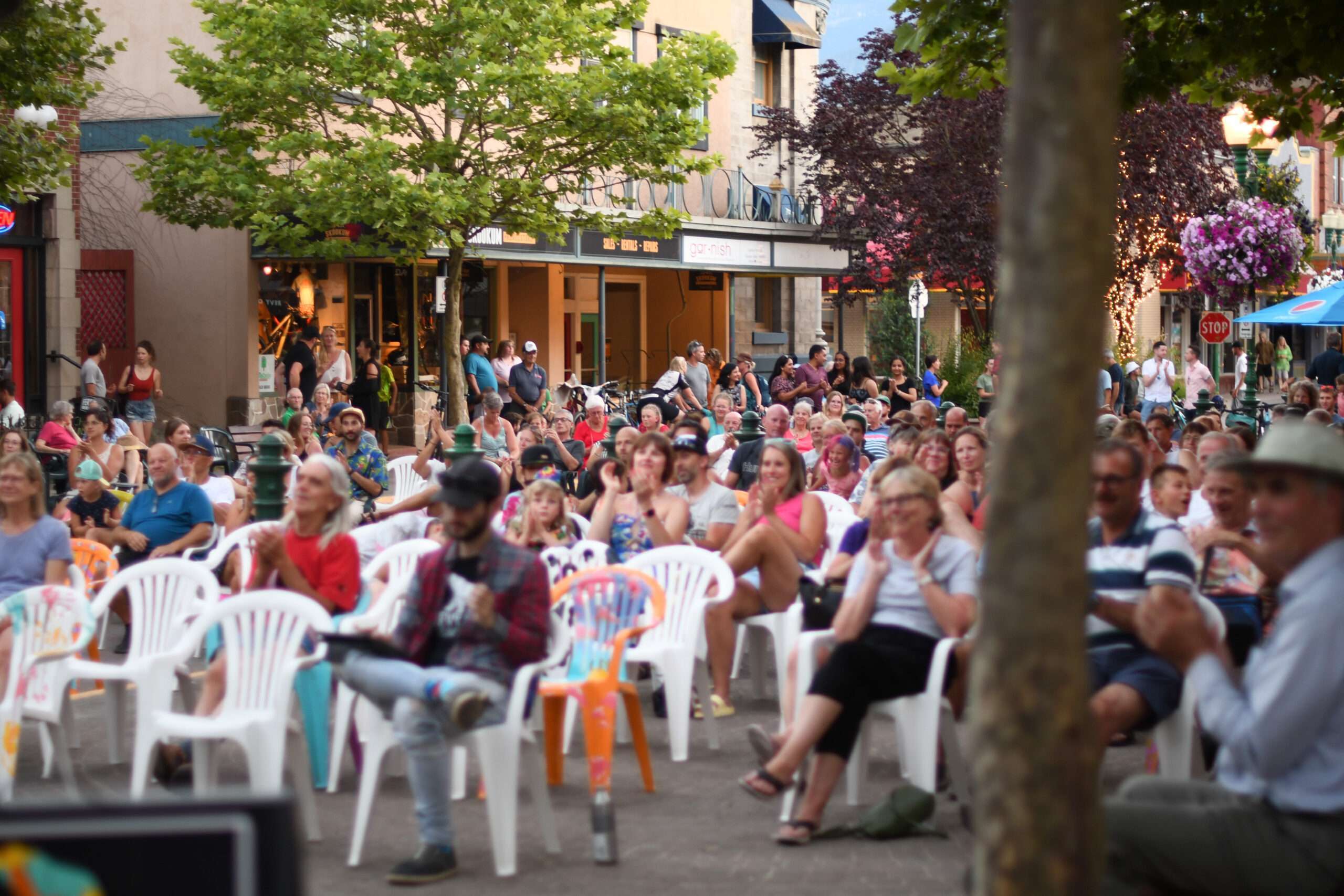 Audio Visual Technician
Arts Revelstoke is seeking an audio visual technician to work at our outdoor summer music festival, REVY.Live Outside!
Job Title: Audio Technician for REVY.Live Outside Summer music series
Position Type: Temporary, 30 hours/week
Duration: July 1 through August 25, 2023
Location: Downtown Revelstoke, BC
Salary: $25/hour
About REVY.Live Outside Audio Technician Position:
Are you passionate about music and audio production? Do you enjoy working in a dynamic and vibrant environment? If so, we have an exciting opportunity for you to join our team as an Audio Technician for REVY.Live Outside, one of the longest-running music festivals in British Columbia.
REVY.Live Outside is a summer music festival series that takes place in downtown Revelstoke, BC. We are dedicated to providing our community with 56 nights of free music in the beautiful Grizzly plaza. Our festival showcases a diverse range of artists and music genres, creating a unique and unforgettable experience for attendees. From July 1 to August 25, our festival becomes a hub of creativity, celebration, and community spirit.
As an Audio Technician, you will play a crucial role in ensuring the highest quality sound experience for both performers and audience members. You will have the opportunity to work with cutting-edge audio equipment and contribute to the success of each performance. Your expertise in lighting, audio, and visual gear will be essential in creating a seamless and immersive musical experience for our audience.
By joining our team as an Audio Technician, you will have the chance to work in a collaborative and fast-paced environment alongside talented artists, dedicated production staff, and passionate volunteers. You will gain valuable hands-on experience in live event production, enhance your technical skills, and contribute to the vibrant arts community of Revelstoke. Furthermore, you will have the satisfaction of being an integral part of providing our community with 56 nights of free music and fostering a sense of togetherness and joy through the power of music.
If you have a passion for music, technical expertise, and a desire to be part of a renowned summer music festival, we invite you to apply for the Audio Technician position at REVY.Live Outside. Join us in creating unforgettable moments and leaving a lasting impact on our community.
RESPONSIBILITIES:
Take inventory of equipment
Keep records of equipment and ensure damaged equipment is repaired/replaced
Test Audio & Visual prior to performances
Receive and organize technical riders & stage plots
Create production schedules for each show based on performers technical riders
Communicate technical information to presenters
Be punctual and reliable
Liaise with Production Coordinators and performers
Ensure proper knowledge of lighting, audio and visual gear is achieved
Ensure backline is provided for performers
Ensure Audio & Visual gear is properly maintained and stored away appropriately
QUALIFICATIONS:
An interest in and/or knowledge of audio and lighting systems
Completion of one year of post-secondary education (equivalent experience will be considered,)
Computer literacy
Attention to detail and ability to work independently as well as with a team
Excellent communication skills – written and verbal
High degree of self-motivation and creative problem solving
Culturally aware and a love for the arts
Available to work weekends, evenings and outdoors.
How to apply
To apply, please submit your resume and cover letter to info@artsrevelstoke.com before 5:00 pm on May 29, 2023. Be sure to include "Audio Technician – Application" in the subject line.
We look forward to receiving your application and potentially welcoming you to our team at REVY.Live Outside!