This five-piece folk rock band's striking and energy packed sound has evolved from their eclectic musical influences and their unique experiences as individuals. Their progressive pairing of acoustic instrumentation with electric counterparts, harmonies, and driving rhythm, continues to develop and reach new heights.
Local Opener: The Groovineers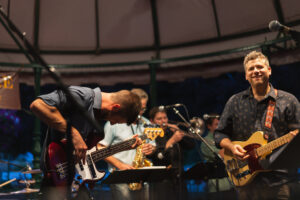 This local jam band will entertain you with their flavour of jazz, blues and funk.  Their infectious on-stage energy will have you tapping your toes to the beat.